402 H St, Modesto CA, 95351 · Phone: 209-522-5229 · Fax: 209-522-8739

Monday-Friday: 9:30a.m.-5:30p.m. · Saturday: Closed · Sunday: Closed
Dedicated to Health and Wellness
Our expertly trained pharmacists and friendly staff pride themselves on making sure your pharmacy experience exceeds expectations. Visit us today and let us take care of you.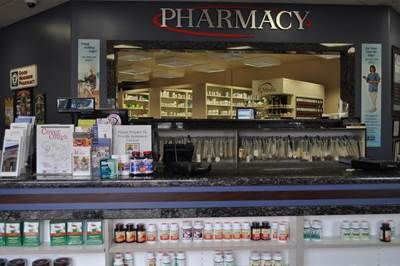 Welcome to Rogers Drug Store!
Dedicated to Health and Wellness!
Established in 1922, Rogers Drug Store is your local one-stop shop for pharmaceutical products and medical products! Committed to helping the community live in good health, you can put your trust in Rogers Drug Store. Our staff maintains the highest standards of professional conduct to protect the clients' right to privacy. Our unparalleled service, competitive prices, and overall value are just a few reasons why our loyal customers allow us to continuously service them. We are here to help you with any of your medical needs.
At Rogers Drug Store, you'll find that we offer a full line of durable medical equipment with brands like Drive Medical, Trulife and Sigvaris! Our wide selection of medical products ensures that our customers find exactly what they are looking for. Within our inventory, you'll find mobility products, daily living aids, walking aids, bath safety products, CPAP, oxygen management, wheelchairs, wheelchair ramps, commodes, lift chairs, compression hosiery, compression socks and much more! Take a look at our large inventory of medical supplies!
On top of providing quality medical products to our community, we also strive to provide information and tips to help those apart of our community become more aware of specific conditions. Here on our website you'll find informational pages that provide wellness tips and health advice to better your understanding and help you live a life full of good health! Whether you're looking for diabetic tips, Lymphedema tips, Breast Cancer facts, mastectomy information, sun exposure tips, nutrition tips or any other health tips, we are here to provide you with accurate information and answer any questions you may have!
Please feel free to contact us at 209-522-5229 for more information on our products or with any questions you may have! Dedicated to serving the Modesto CA area with health and wellness as well as quality medical products, stop in today! Serving Ceres CA, Oakdale CA, Ripon CA, Turlock CA, Manteca Ca and more, we look forward to meeting you.
Stop in and talk with our knowledgeable staff about our products and services!
Subscribe to our newsletter for seasonal promotions, health news and savings