About Us
At Rogers Drug Store, our professional staff works together to deliver our mission, "to help the communities live in good health". Founded in 1922, Rogers Drug Store continues to expand its healthcare awareness programs and home medical equipment services in an effort to reach out to new communities.
As a committed member of the Good Neighbor Pharmacy Network, we offer competitive prices on prescriptions and home medical equipment. Home medical equipment (HME) is a category of devices utilized by patients whose care is being managed from home or other private facility and managed by a non-professional caregiver or family member. HME includes: Walkers, canes, crutches, wheelchairs, hospital beds, bedside commodes, glucose meters and supplies, patient lifts, orthotics and prosthetics, incontinence supplies, and power scooters.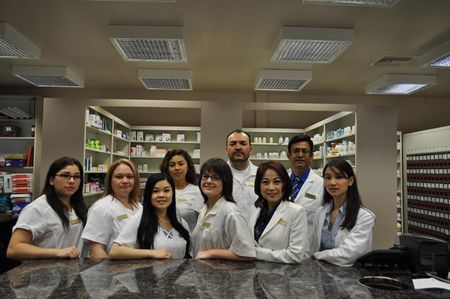 Our friendly and knowledgeable staff is eager to provide assistance and answer your questions regarding our products and services.